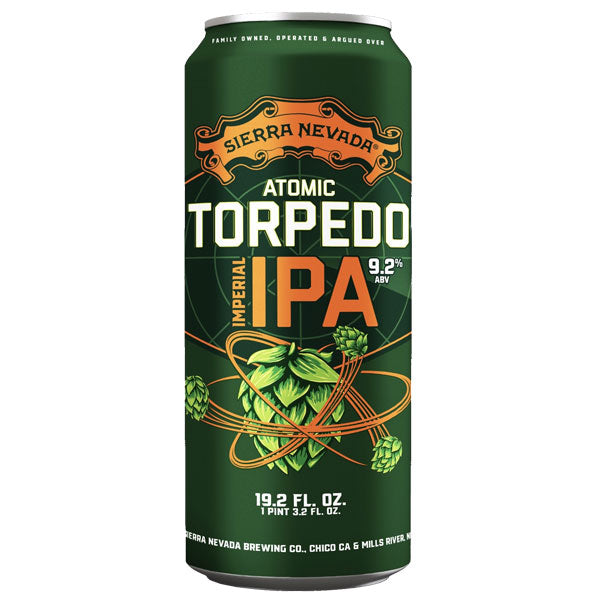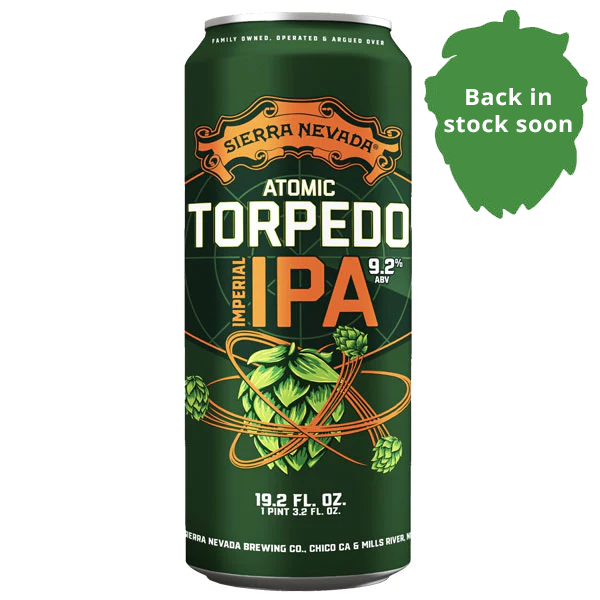 This imperial hop collision fuses West Coast and Juicy IPAs, unleashing atomic flavours of lush fruit, citrus, and sticky pine.

First released as a DIPA, we kicked Atomic Torpedo up from 8.2% to 9.2% ABV for bigger and bolder Imperial IPA intensity. And just like the original Torpedo IPA, this hop giant starts 2023 with brand new artwork.

Brace your taste buds: Damn the Torpedoes, Full Hops Ahead!
ABV: 9.2%
Format: 568ml Can
Beginning Gravity: 18.0 ̊ Plato
Ending Gravity: 2.6 ̊ Plato
Bitterness Units: 50 IBU
Colour: Pale Golden
Bittering Hops: Magnum
Finishing Hops: Mosaic
Dry Hops: Mosaic, Centennial
Torpedo Hops: Cascade, Centennial
Malts: Two-row Pale, Honey
Yeast: Ale


Brewing is as much art as science, and all beer specifications and raw materials are subject to change at our brewers' creative discretion
*Please note this beer displays US packaging legislation on its labelling
**UK VAT at 20% is already included in the price before checkout