Welcome to The Sierra Nevada Shop
Founded in 1980, Sierra Nevada Brewing Co. is one of America's premier craft breweries, highly regarded for using only whole-cone hops and the finest quality ingredients. The pioneering spirit that launched Sierra Nevada spans more than 40 years, with innovation emerging from both the brewhouse and sustainability initiatives. Sierra Nevada has set the standard for artisan brewers worldwide as a winner of numerous awards for its extensive line of beers including Pale Ale, Torpedo, Hazy Little Thing and a host of seasonal, specialty and limited release beers. All are now available here in the UK and brought to you directly from the brewery.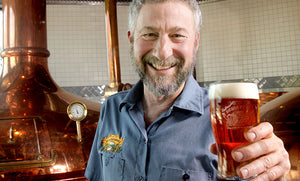 We are 100% family owned, operated, and argued over
Turns out, good beer can do a lot of good. We shook things up in the '80s, and it helped launch a beer revolution that's in full force today. We keep pushing boundaries, whether that's in the brewhouse, with sustainability, or in the great outdoors.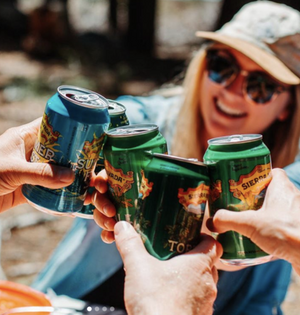 FROM OUR CELLAR TO YOUR DOORSTEP
Our beers are straight from the brewery cellars to your doorstep. The beers have been grouped into "collections" varying from Year Round ranges, Seasonal – perfect beer for each time of the year to Specialty, where you'll find some rare and not so easy to find treasures. All the beers, bar our Barrel Aged products, in the Sierra Nevada range are unpasteurised for a clean fresh taste. Orders for small volumes are generally available all year round, larger orders can be placed with us and will be subject to a 6 week lead-time from the brewery. Our beers are shipped in refrigerated containers to the UK enabling us to maintain the beers quality, great taste and flavour.