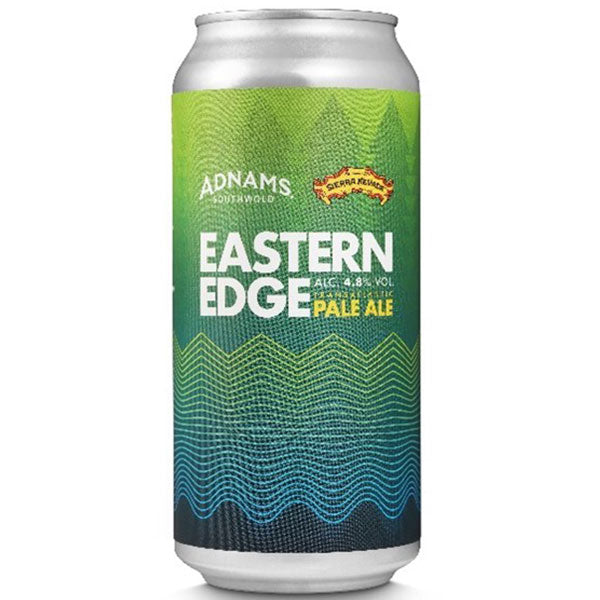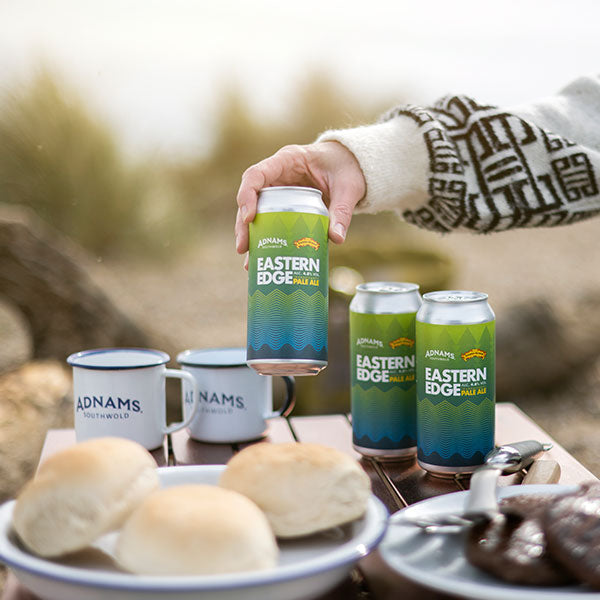 This spring, Suffolk-based sustainable brewery, Adnams, is collaborating with US craft beer legend, Sierra Nevada, to create Eastern Edge, a brand-new transatlantic pale ale. The launch from the two prominent breweries marks Adnams' 150th anniversary and celebrates the role of the global beer community in Adnams' long brewing history.
A harmonious collaboration from two like-minded breweries with a pioneering outlook and mutual respect for the environment that surrounds them; Eastern Edge is named to reflect the influential vistas that dominate each brewery's hometown, with Adnams looking across the sea from the English east coast and Sierra Nevada towards the Sierra Nevada mountains to the east.
With Adnams renowned for its cask beers and Sierra Nevada regarded as one of the founders of American craft brewing, the collaboration was born from each brewery's heritage, and inspired by two key beers, Sierra Nevada Pale Ale and Adnams' cask Southwold Bitter.
For a truly transatlantic partnership, Sierra Nevada's yeast made the journey to Suffolk, to be used to brew Eastern Edge along with Adnams' house yeast. UK and US varieties of Cascade and Chinook hops were selected for their delicate floral and resinous aromas and tropical flavours of grapefruit, lychee, and pineapple, whilst the Rye, Pale Ale and Cara malts provide a spicy biscuit balance.
Provenance of ingredients is integral to both breweries and Adnams champions locally grown grain in all its beers, with its rye being sourced only a few miles down the road, grown by Adnams Chairman, Jonathan Adnams, at his farm in Reydon.
Discussing Eastern Edge's development, Dan Gooderham, Adnams Head Brewer, explained: "Adnams house yeast, which has been used since the 1920s, and Sierra Nevada's 'Chico' yeast, have given the breweries their distinct flavours for many years, so we thought that it would be interesting to have the yeasts work in tandem, for a true collaboration. American hops are such an essential component for Sierra Nevada's Pale Ale, so we decided to source some UK grown hops of the same. 
We have limited quantities in 440ml cans
ABV: 4.8%
Format: 440ml Can

Brewing is as much art as science, and all beer specifications and raw materials are subject to change at our brewers' creative discretion

*UK VAT at 20% is already included in the price before checkout