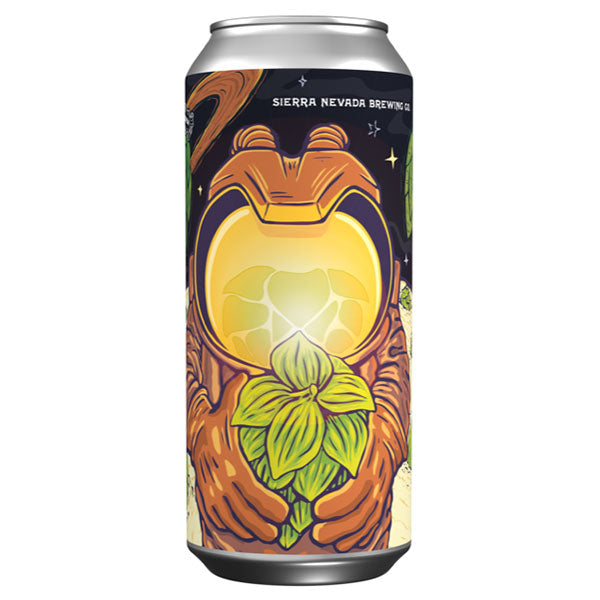 COMING SOON!
An interstellar trip to the edge of hop flavor, where the power of Mosaic and Eureka is inescapably delicious: berries, sweet currants, and resinous pine!
ABV: 8.0%

Format: 473ml Can
Beginning Gravity: 13.8 ̊ Plato
Ending Gravity: 2.3 ̊ Plato
Bitterness Units: 20 IBU
Colour: Straw
Bittering Hops: Magnum
Malts: Two-row Pale, CaraPils
Yeast: Ale
Other: Pahto, Mosaic, Eureka!
Known allergens: Gluten
Brewing is as much art as science, and all beer specifications and raw materials are subject to change at our brewers' creative discretion
*Please note this beer displays US packaging legislation on its labelling
**UK VAT at 20% is already included in the price before checkout